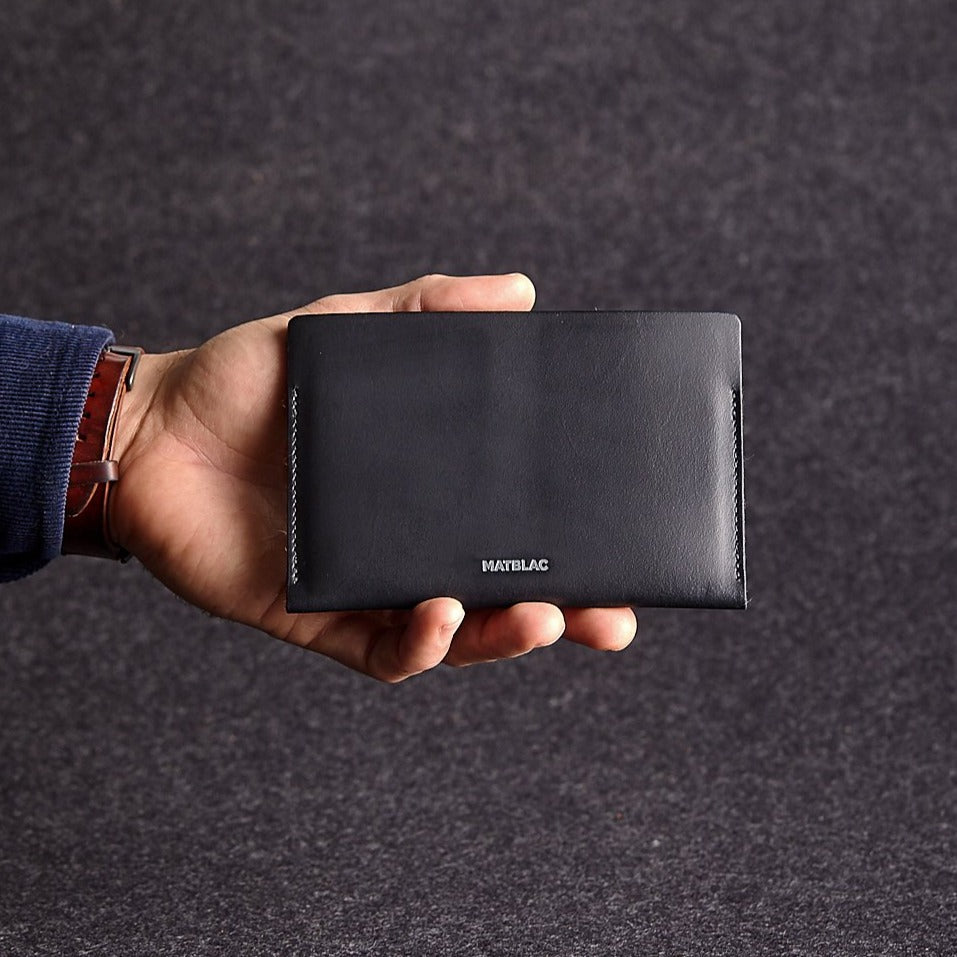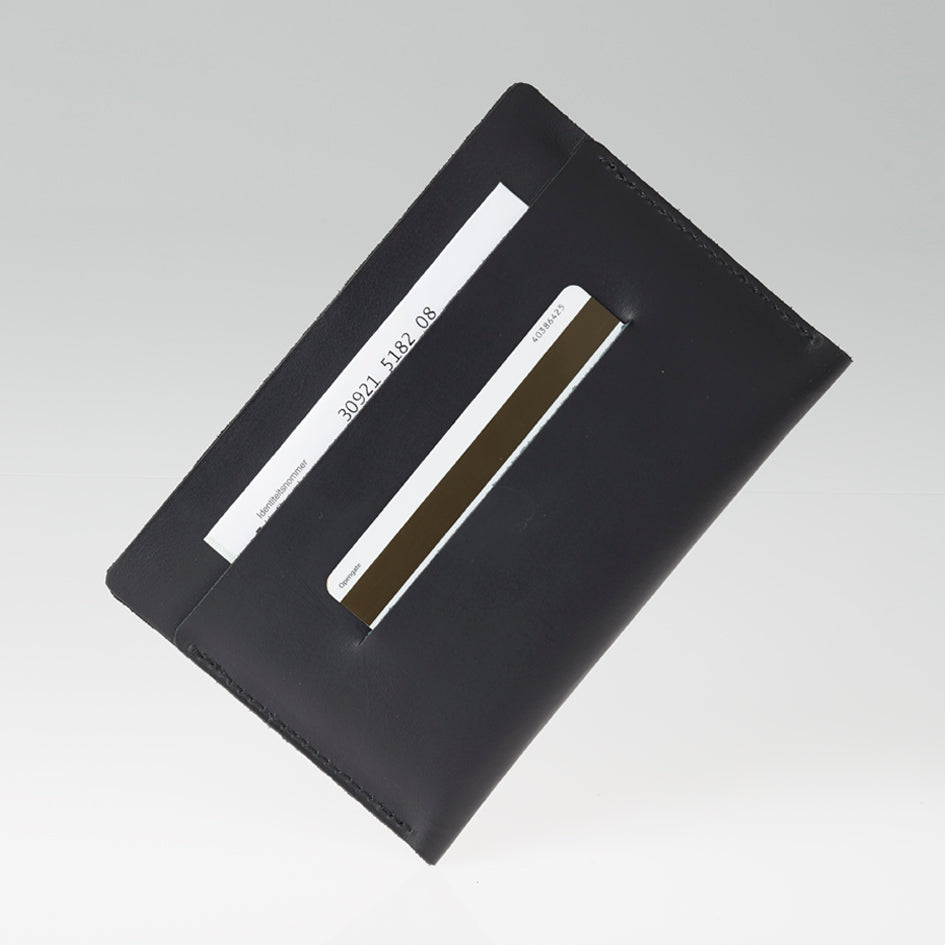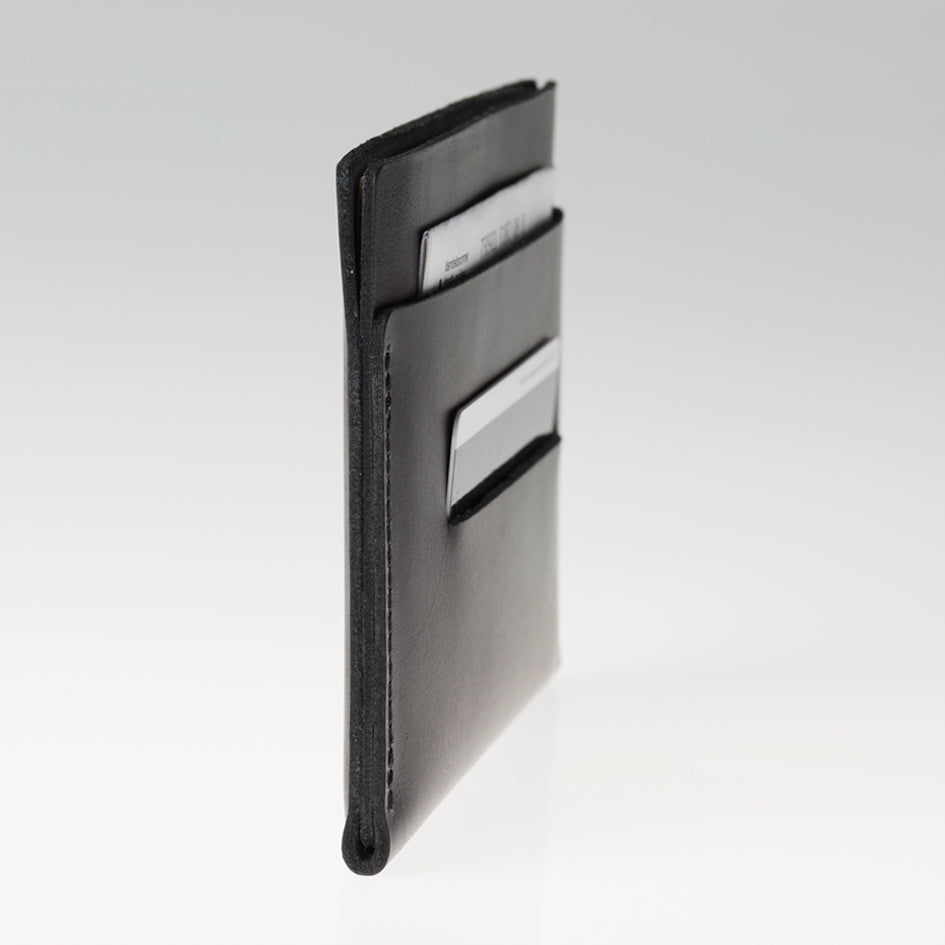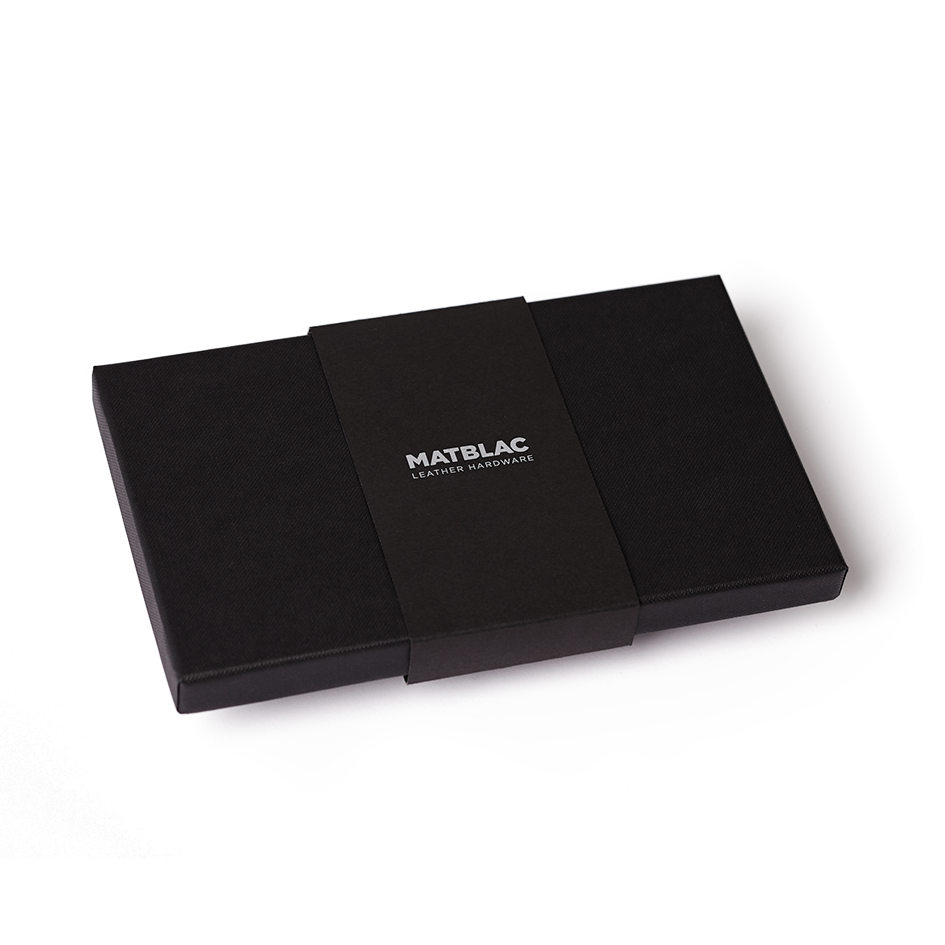 Black Passport Case
Put your passport in business glass

Customs officials want to see your passport out of its book jacket cover, so why keep it in one? We've kept things as slim as possible with this passport, boarding pass and ID card wallet.
Main pocket holds all international standard 12.5 x 8.8cm passports.

Dropped stitching for easy retrieval.

A back slot holds your boarding pass and online check-in papers
Designed and crafted in Cape Town, South Africa.

What's our leather like?

I put precious time into making each item. So I want it to last a long time.
This is why we use heavy duty boot grade leather, sometimes split a bit thinner but never compromising longevity. 
This means it will take a week or few for your item to 'break-in' and form around the unique contents you've placed inside.
You can speed up this natural forming process by firmly pressing and gripping your item around any tight areas while the contents are inside. Clenching your teeth and grunting angrily may help. 
Where did it come from?
Heaven.
An hour's scenic drive from our Studio is the small town of Wellington that does two things well. Leather and Brandy.
There lies our Tannery. They are the oldest tannery in the Southern Hemisphere and at 175 years old they really know what they're doing...until Friday's when they move over to the Brandy and don't know what they're doing.
During the week however, we work closely to produce leather of international Grade A quality right here in South Africa.
Arrives exceptionally packaged.
LOCAL (RSA)
Shipping is free.
We dispatch in 1-3 working days, with delivery taking another 2-4 working days.
But also, TIA and shit happens so if you need this by a certain date let me know in 'notes to seller' at checkout or give me a shout before ordering.
INTERNATIONAL
If you're international we meet you halfway at a subsidised R199 because you're supporting us from so far and thats awesome!
We dispatch via Fedex Priority every Friday morning, for delivery the following Wednesday/Thursday.
However global courier can offer surprises so please email me before ordering if you absolutely have to receive your order on a certain date.
The best!
Thank you for high quality products. Your dedication to your profession comes out.
Beautiful.
Custom Made Passbook
Asked Mat to make it for me In Huntskin instead of black, he agreed and very happy. Premium product as always. Still using the quick draw wallet 7 years later and it's perfect.